2021 Conference "On Demand" Portal
On Demand access to the BRCASD 2021 Conference is now available for all registrants who ordered tickets for the Livestream Conference on 3/12/21. Check your email for details or email us at brcasd@binghamton.edu with questions. Special On Demand Only Tickets will go on sale soon if you missed out on registering due to a sold out conference this year – stay tuned!
---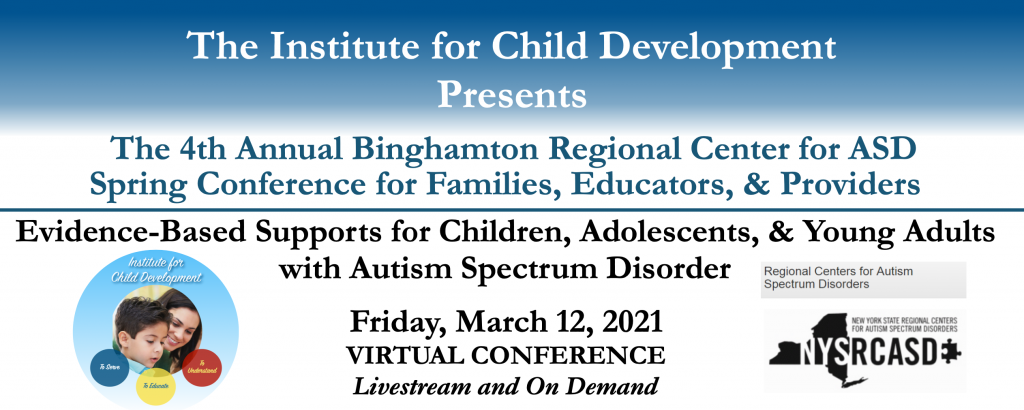 ---
Webinar Series
05-12-20 Behavior Management at Home During COVID-19. Visit our "Events" page for more information
---
2020 Conference Highlights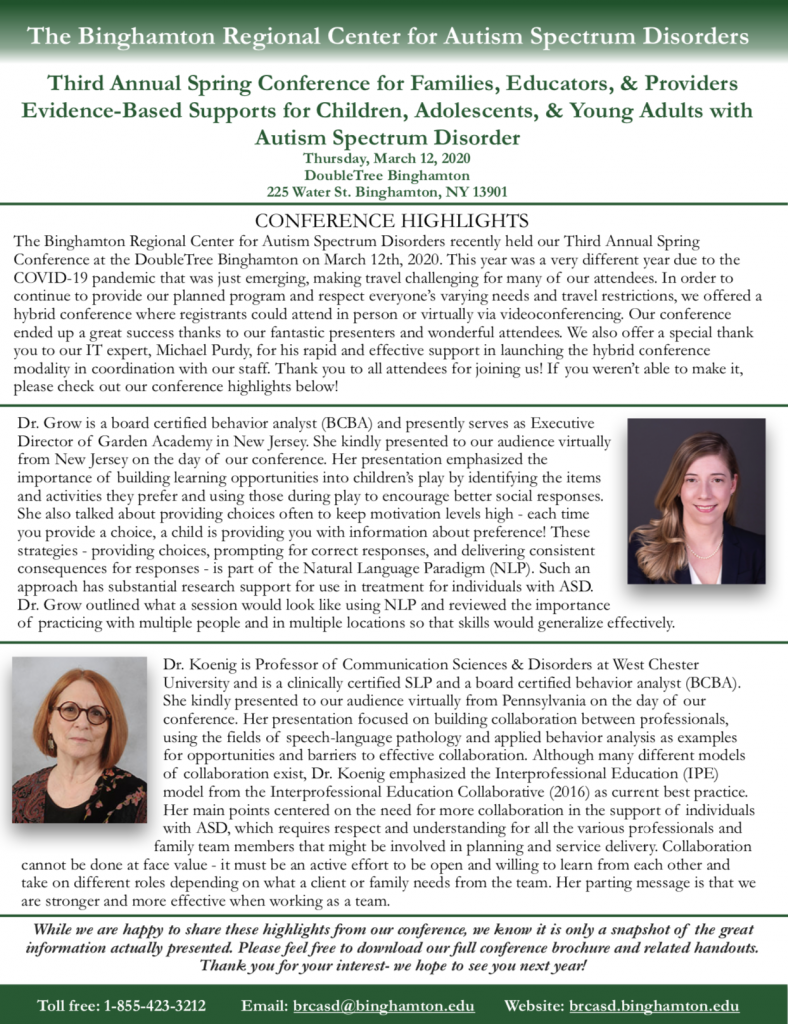 ---
Advisory Group
As of January 2019, we are seeking representative stakeholders from
Chemung, Cortland, and Tompkins
counties. We will consider nominations for our other counties given relative need over time. If you or someone you know is interested in being considered for the BRCASD Regional Advisory Group, please send an email to
brcasd@binghamton.edu
and specify the county in which you live and/or work and a statement about your interest in becoming a part of our team.

Click here to view PDF with further detail
---
Our Mission
The Binghamton Regional Center for Autism Spectrum Disorders (Binghamton RCASD) is a university-affiliated resource center that brings research and practice together in community settings. Binghamton RCASD provides evidence-based training and support to families and professionals, and through ongoing research, contributes knowledge to the field of autism spectrum disorders.
---
Counties serviced by BRCASD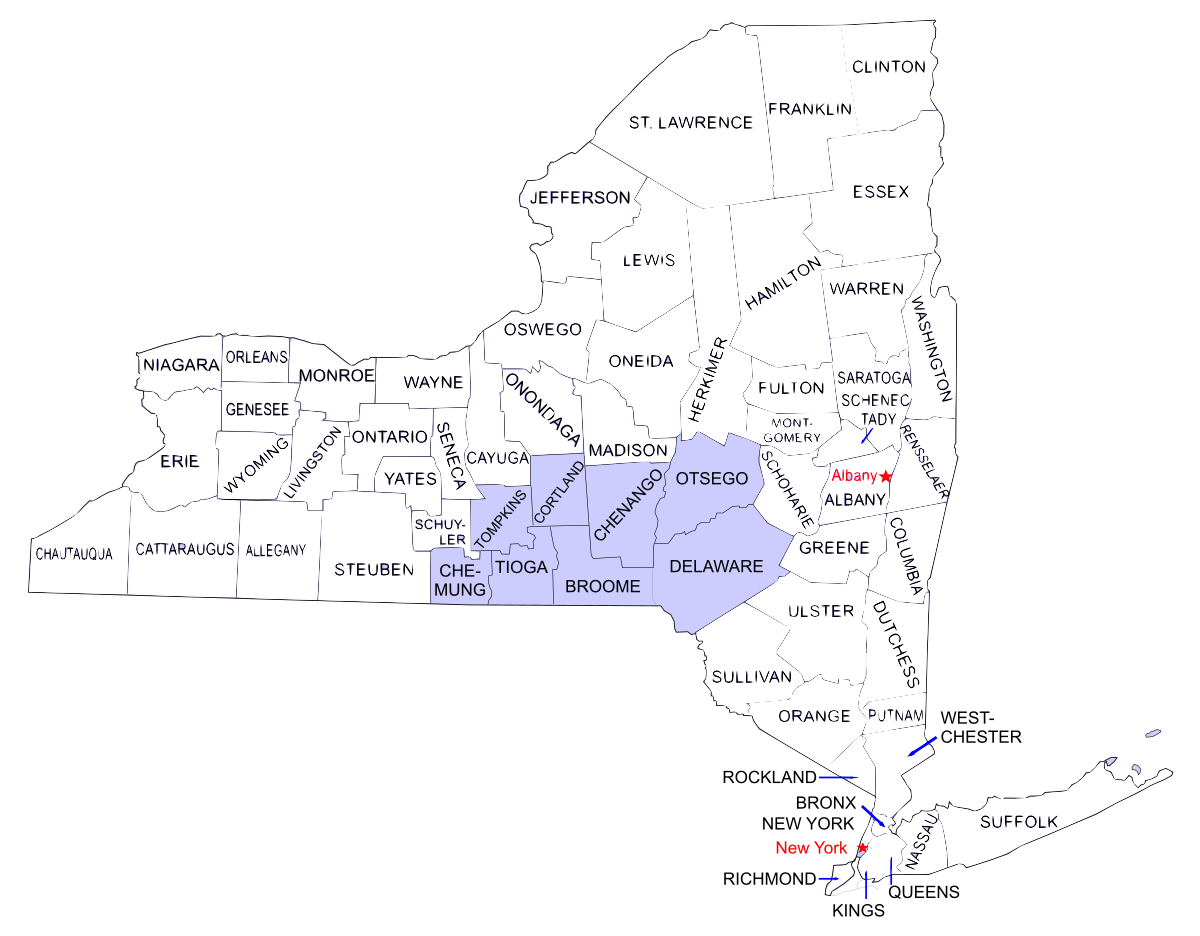 ---
Take our survey so we can better serve you
Currently, we need your help in assessing how we can best serve the community, your feedback in this survey will help us tremendously:
https://www.surveymonkey.com/r/BRCASD
---
What is NYSRCASD?